Team Members receive ongoing appointments
In recognition of their excellent work over recent years and the importance of supporting our continuing move to a greater online and technology-supported environment, all members of the Learning Environments team were moved into continuing positions at the start of 2011.
This is a great leap forward. Previously team members had been on annual contracts. They've done great work and it is terrific to see this acknowledged by the University.
New corporate website imminent
After literally years of wishing then planning then building, we are on the verge of launching a new corporate website. Built on MySource Matrix, the new content management system will enable much more sophisticated management of our web presence. It sports a completely new look and feel. The Web Team have been working extraordinarily hard over recent months to prepare the first stage of the transition. As is common with large projects like this we are still dealing with frustrating technical issues on the stroke of midnight.
Not all content will be migrated in the first phase so we anticipate that most of 2011 we will have a hybrid site with links back to some legacy sections on the old site. The implementation at UB of a new School structure from July will be reflected in the website at that time. Once it is all bedded down we'll have a state of the art site with great content and powerful management tools resulting in a much more appropriate website for a modern university than we've had for a while.
LEWS to merge into new CLIPP
The release of the final form of the UB Blueprint confirmed the establishment of the new Centre for Learning Innovation and Professional Practice (CLIPP) at UB. Combining the work of IPOL, TDU, LEWS and Student Learning Support, this new entity has an exciting new charter. The plan is to have the merged entity in place and operational by April 2011 so the clock is ticking.
The core services provided by LEWS will continue to be provided. We are happy with the merge and see it bringing some exciting possibilities for UB in the near future.
Blackboard switched off
The end of 2010 marked the end of a long association with WebCT then Blackboard at UB. We have decided that Moodle better suits our requirements at UB for now and the foreseeable future and have been in transition over 2010. Content has been either moved or archived. The positive response from users during the transition has confirmed the wisdom of making this move and we look forward to some stimulating times ahead as we further embed Moodle and explore Moodle 2 over the course of 2011.
[ add comment ]
|
permalink
|





( 3 / 977 )
---
The model we have has autofocus, zoom and a cold cathode lamp to illuminate the object. It can also connect to a PC and capture images and movies of the object. There is provision for an SD card to let you capture images without using a PC. There are connections on the camera for VGA out/in, composite video out, USB and the SD card slot. It has a small control panel on it as well as a remote control.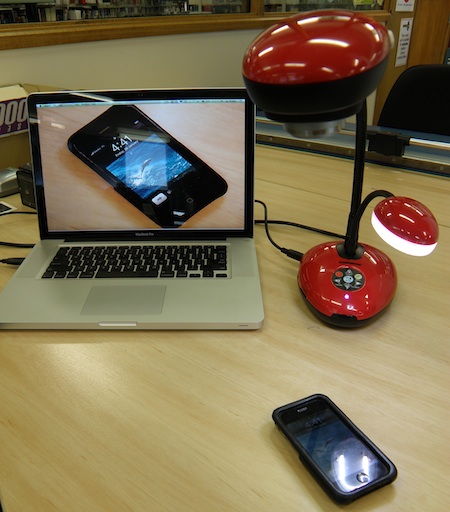 This picture shows a simple setup with the image from the camera displaying on the computer's screen. Software supplied is in Windows and Mac versions.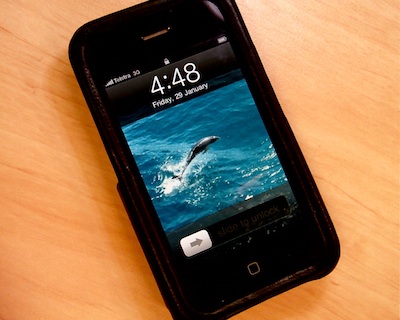 This image was captured using the setup shown above and illustrates the quite good quality of the image capture possible.
If you'd like to trial this camera, contact Ian Wright on 9585 and we can arrange a short loan.
[ 2 comments ]
( 497 views ) |
permalink
|





( 3 / 1807 )
---
Transferring the videos to the computer is quite simple. [edited] You set up 'Enable disk mode' in iTunes in the iPod setup process. This lets you access the iPod as a usb drive. You navigate to the DCIM folder on the iPod and drag the video files on to your PC.
There are some gotchas with this little device such as:
- Wind noise when shooting outdoors
- The tiny size makes it easy to stick a big fat finger over the camera
- Careful concentration is required to hold the iPod steady while recording
- The preview screen is pretty much unviewable outside in bright light
However, at around $200 for the 8GB version and with all the other features of an iPod, this is an impressive and useful piece of technology. (It also has a pedometer function - can count your steps.)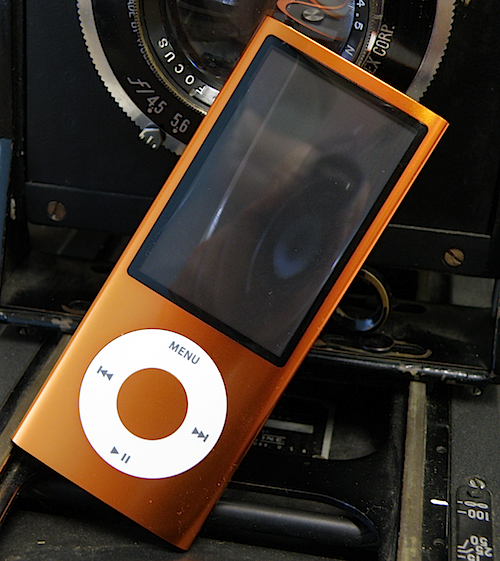 Here are two samples of ad hoc recordings made at the Science and Engineering Retreat recently:
Video Sample #1
Video Sample #2
Update:
We've now discovered that the iPod can also use the Belkin or Micromemo plug in mics to record audio with the video. This opens up the option to use a line-in source which means much better quality mic's can be used including radio mic's on the presenters. This also gives us options to address the handling and wind noise issues with relying on the built-in Nano mic.
[ 2 comments ]
( 154 views ) |
permalink
|





( 2.8 / 1580 )
---
Get the downloads from this page.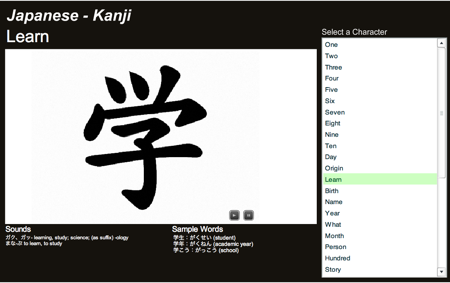 Team members involved were
Kellie Macneil
, Project Manager;
Cat Duncan
, Lead Developer;
Adam Barbary
, Japanese Language Consultant and
Jaimee Berezny
, Assistant Developer.
[ 1 comment ]
( 152 views ) |
permalink
|





( 3 / 1762 )
---
Our Survey for students offered an iPod as an inducement to participate. We received over 250 responses for the student survey and the lucky winner was randomly selected using a formula* only understood by Steve Pallett, our Flexible Learning Technology Support Officer.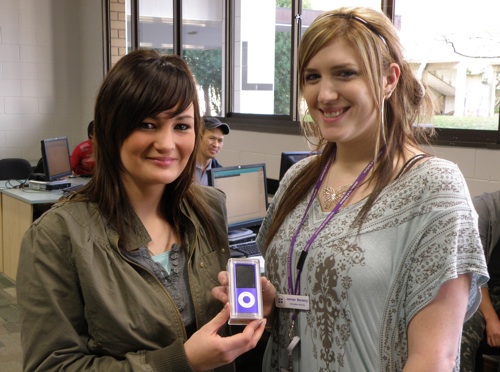 Ashlee (left) was the lucky winner and she was quite surprised when Jaimee of the LEWS Team contacted her to pass on the good news. The
purple
iPod was handed over (reluctantly) by Jaimee on June 26.
Thanks to all the respondents, students and staff, who completed our surveys. The results have been collated by Steve Pallett and will form an important part of our evaluation.
* Within the Excel spreadsheet =INDEX(G:G,INT((RAND()*271)+1),1)
PS: We're thinking of running a competition to put some text into a thought bubble over the student in the background - what was going through his mind?
[ 1 comment ]
( 166 views ) |
permalink
|





( 3 / 1924 )
---
We have one remaining issue at SMB, which is the second screen not being operative. This is waiting on a video extender/adapter that will enable the connection of the screen. This isn't a show-stopper and we hope to have it working in the next couple of weeks.
We will be scheduling training very soon so look out for the notices.
You can read more about this system at
the Access Grid page
.
[ add comment ]
( 3 views ) |
permalink
|





( 3 / 1829 )
---
Working with a very helpful and highly skilled expert in Corporate Information Systems, whose name I can't reveal for fear of poaching, this opens the door for a fully automated process in time for Semester 2, 2009.
Previously a very large amount of manual work was required to achieve the same result and this inevitably resulted in slower than optimal service and some human errors. When implemented, this system will run nightly updates and will reduce any errors to errors in data which will then be fixed at the source.
The learning that has taken place through this process will also be of value in the future whether or not our LMS review results in us staying with Blackboard or moving to another LMS.
[ add comment ]
( 8 views ) |
permalink
|





( 3 / 1865 )
---
We've also announced the appointment of Adam Barbary to the team.
Soon to come is an overview of our Web Development project.
[ add comment ]
( 3 views ) |
permalink
|





( 3 / 2006 )
---
1. Further engagement with staff enthusiastic about the prospects of incorporating online elements into their learning programs. We've already had some great success with this during 2008, and now hope to capitalise on the positive outcomes we've helped to achieve and goodwill we've generated by taking things a step or two further.
2. Introduction of drop-in sessions based in Higher Education schools. We plan to base ourselves in your school for half a day every two or three weeks so that you can just pop-in to ask random questions, see demonstrations, or get expert advice. We'll be coordinating with each school to make this as convenient as possible. Remember that you can still call us for assistance in your office at any time.
3. Development of an eLearning course, showcasing various techniques and tools available for online and blended learning. An idea that dates back to April 2008, the course will be open to all academics and will showcase some of the pedagogies, technologies and support resources available. You'll be able to experience best-practice eLearning as a student, whilst learning strategies and tactics that can also help to improve your own courses' facilitation.
Watch this space!
[ 3 comments ]
( 216 views ) |
permalink
|





( 3 / 2014 )
---
This site potentially exposes UB resources to a huge international audience. In addition to teaching resources we anticipate marketing and promotional material also be being uploaded.
To access the site, a user needs to have Apple's free iTunes installed. (All SOE PCs have iTunes already.)
The software is available from:
iTunes Download Site
Once installed, the user runs iTunes and chooses iTunes Store from the left hand menu. Search in the iTunes Store for "
iTunes U
" or use the link on the left of the main page. Explore from there.
When you get to the iTunes U site, you'll see something like this: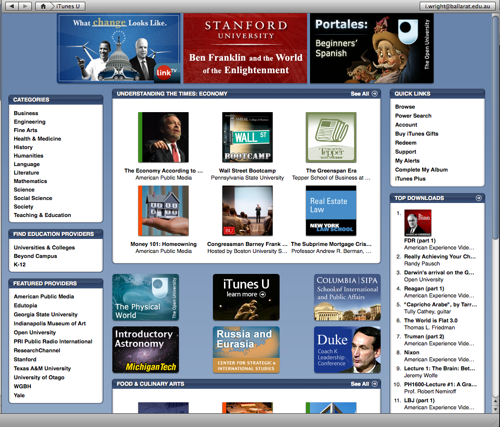 Some key points:
• iTunes is available free for both
Windows
and
Macintosh
computers.
• You can view and save content to the computer from where you can listen to/view it. You
do not need
an iPod or any other device beside the PC to listen to/view downloads.
• The UB site is not yet active as we undertake the configuration and set up.
• Academics will have control over whether their material is restricted to the UB audience or an unlimited global audience.
• When the system is configured and available the LEWS team will develop support resources and make them available through our
LEWS Staff Resources Site
.
[ 2 comments ]
( 141 views ) |
permalink
|





( 3 / 1551 )
---
Next